In the heart of our winery, eight meters below the ground, among the vast array of oak barrels in which the premium Macedonian wine ripples, lies the unique fine dining restaurant of Tikveš. The authentic and cozy atmosphere opens up the endless story about the wine in this region and the people who make and take care of it.
The perfect fusion of premium wine and creatively prepared specialties, both from the traditional domestic and international cuisine, surprises even the most demanding gourmets and wakes hedonistic experiences to be long remembered.
Visitors have the opportunity to choose from the rich offer of specified menu sets or to order "à la carte".
Our restaurant at Tikveš Winery in Kavadarci has the highest recommendations from the visitors on Trip Advisor since 2010.
Tikveš Winery prime wine and dine experience
In order to develop fine wine a solid food culture to match is of utmost importance
As our unique gastronomic signature we are proud to have the best food alchemists that manage to successfully merge the exotic and rich traditional flavors with the latest trends on the international gastronomic scene.
Our restaurant offers you an experience in the ranking of world-class Michelin starred restaurants, with superior quality of the dishes and excellent service. Paired with our wines it creates an unparalleled hedonistic experience.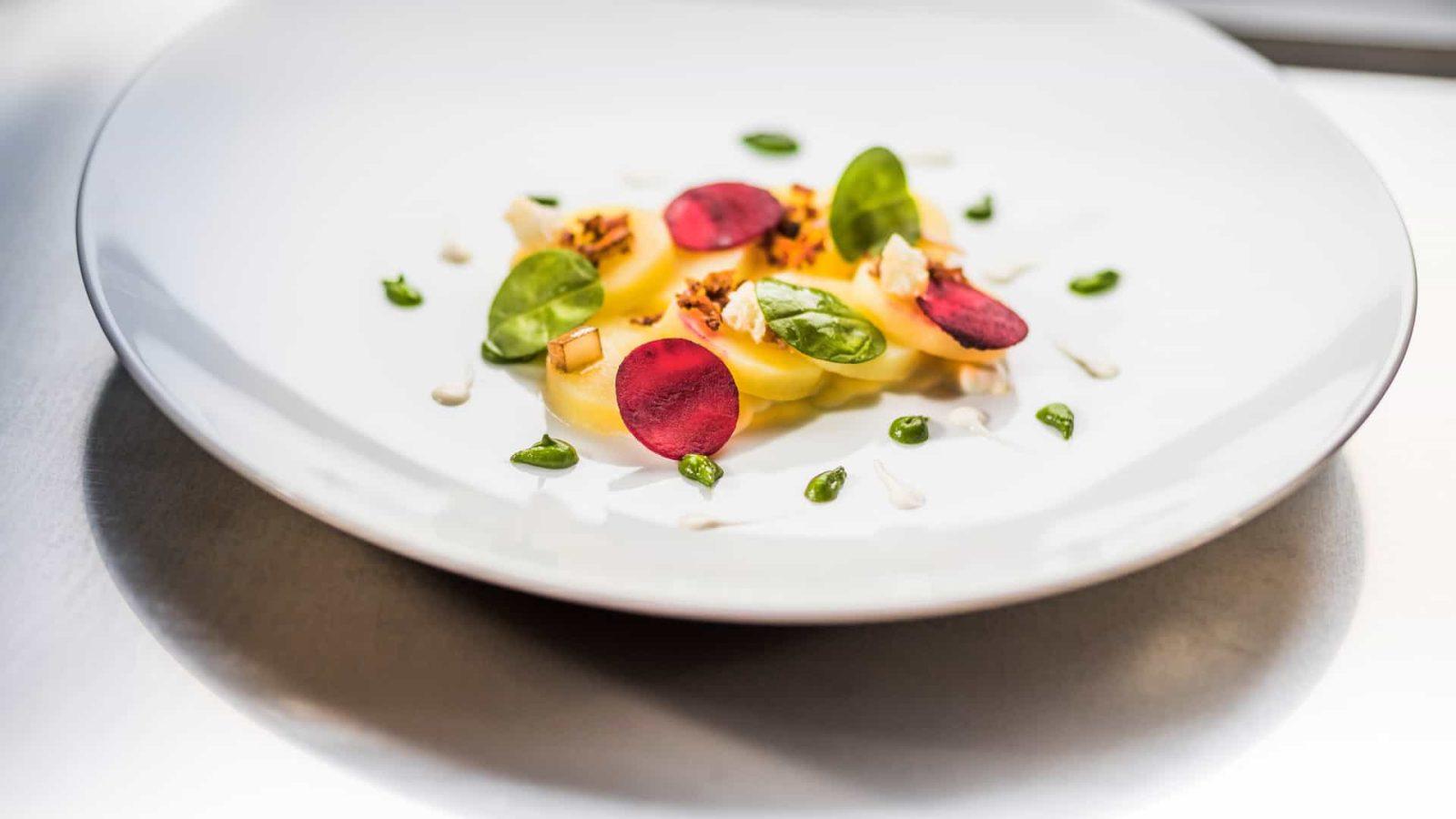 If you want your event to be remembered and talked about, Tikveš Winery offers the right ambient for it. Tikveš Winery offers the possibility to organise corporate events, team building activities, wine tours, including visits to the vineyards and the boutique vineries at Domaine Lepovo and Barovo.
Our restaurant is equipped to serve groups of up to 60 guests whether in the main hall or the super luxurious VIP room.
The winery has a customized space for hosting weddings and other mass events in the period between the months of May and October.
And if a trip to Kavadarci is not an option, we can also deliver premium catering service to any location throughout the country. Contact us for more information, we will be happy to serve you.
Wine Educator is an education and training center of Tikveš Winery, which is an approved program provider for the Wine & Spirit Education Trust (WSET and WSET Awards). We run the WSET Level 1 Award in Wines and the Level 2 Award in Wines and Spirits aimed at wine and spirits professionals and consumers interested in expanding their knowledge and gaining international certificates recognised worldwide.
Wine Educator's aim is to deliver education of production and serving of wines and spirits, according to the highest standards, which is a key to the continued growth of the industry. We organize short, practical sessions or wider courses adapted to the clients' requirements, including viticulture and wine production courses. This is to support the vision of increasing wine culture, professional skills and responsible consumption as essential parts of promoting the local wines and our wine regions.