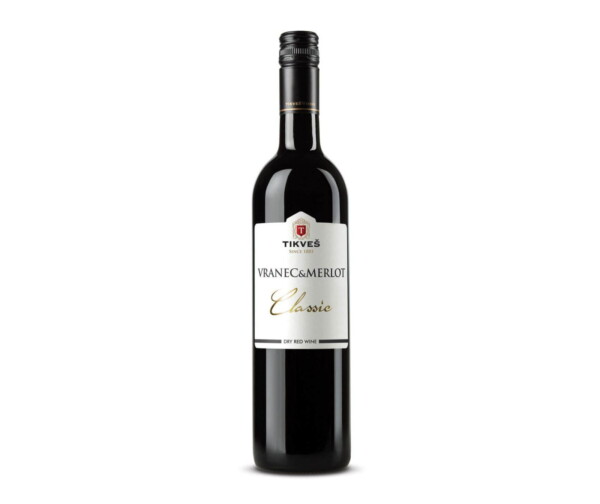 VRANEC & MERLOT CLASSIC
Dry red wine with purple-red colour and a sweet, harmonious flavour. It exhibits aromas of strawberries, blackberries and wild berries, complemented with the scent of caramel and smoke.
This blend pairs perfectly with red or white grilled meat as well as with traditional Macedonian dishes at 16-18°С.
Serving temperature
16°C
18°C
Combination with food

traditional Macedonian dishes