Archive
Among the secrets of the cellar is also the archive of old wines dating back to the 50s of the last century. The patina covering the bottles stored in it reveals the history of the winery, but also of the entire region. Thousands of old bottles placed in our archives attest to the excellent vintages over the years. They are also an inspiration for many stories from the past, significant events and years, and celebrities associated with Tikveš Winery. If you visit the winery you will be able to hear some of them.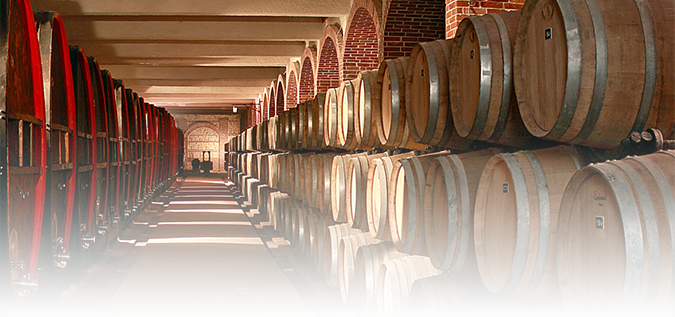 Booking form
Your Registration is Successful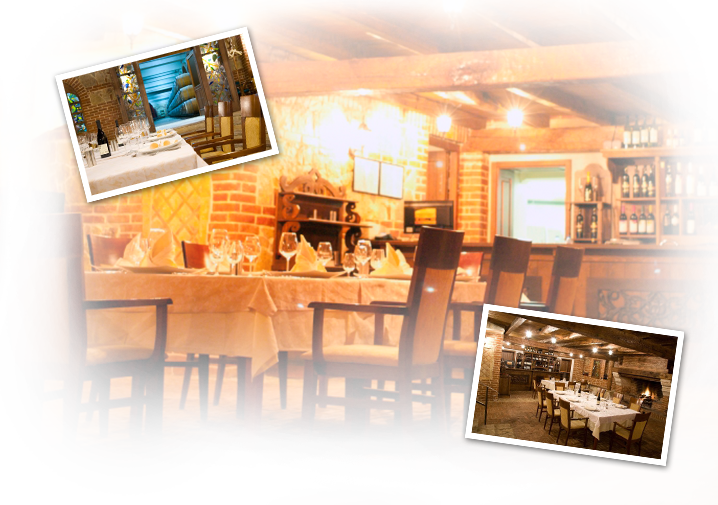 Tikveš Winery offers complete enjoyment for those wishing to dive into the beauty of the wine world shown through the history of the winery and a tour of the wine cellar and to feel the spirit and character of the region by savoring the premium wines of Tikveš. Visitors can discover the wine masters' secrets in the winery with the longest tradition in this part of Europe and enjoy the enticing combinations of food and wine.
Location
(1h from Skopje, 2h from Thessaloniki, 1.5h from Ohrid)
Tikveš Winery is located in Kavadarci, at an only 1 hour distance from Skopje, 1.5 hours from Ohrid and 2 hours from Thessaloniki.
Visitors can reach our winery by car or tour bus. Parking for vehicles is provided in front of the entrance to the premises of the winery.

GPS coordinates: 41.4358612,22.0067675

Address: Str. 29 Noemvri no.5 1430 Kavadarci, Republic of Macedonia

The restaurant
Info and photos
Relax and enjoy the impeccable service and beautiful ambience of our attractive restaurant. The creatively cooked specialties of domestic and international cuisine will surprise even the greatest epicureans. In our restaurant, the food is cooked by a chef who mastered the secrets of culinary arts learning from eminent Macedonian chefs, but also from the masters of international cuisine and transfers his knowledge to the team. The way food is prepared and presented, combined with our fine wines, satisfies all the senses of visitors who choose to spend unforgettable moments in our authentic restaurant.

Principle of work

Visitors have the opportunity to choose from the rich range of set
package menus
or opt for ordering
"а la carte"
. Attached are the details about each of these options.
capacity, working hours
Our restaurant can accommodate:
It is recommended to make a reservation at the restaurant in advance. Make an electronic reservation by filling out the form or by sending a message to the following address: tours@tikves.com.mk and by dialing the phone number 043 447 519.
The winery is open for visits from:
Monday to Sunday
10 am to 6 pm
Tastings
You can experience the journey through the world of wines by selecting one of several different options for tasting wines from our extensive portfolio. Get to know the favorite Classic wines, enjoy the pure flavors of the varieties of the Special Selection range, the complexity of Alexandria Cuvée wines, the variety of flavors of our Terroir wines made from grapes grown on the best micro locations in the region, and discover why they are special. Depending on the selected
tasting package
, you also have the opportunity to indulge in the Domaine Lepovo wines. During the tasting, the wines can be accompanied by assorted cheeses and delicatessen specialties. Call and make a reservation for an unforgettable experience.
Menu packages
Wine and dine packs
We provide you with popular menu pack of our restaurant along with 3 glasses of the best wines. You will be served with:
Green salad mix with parmigiano and prosciutto combined with dressing sauce
Pork or chicken fillet with grilled vegetables side dish
Daily chef's dessert choice
850 mkd.
A journey thru Tikves valley region with the locally produced products cooked at the best of the chef's served with 4 glasses of finest wines. You will enjoy:
Tikves new age salad
Carp fish fillet with green cream sauce
Pork ribs from oven in wine sauce with vegetables
Daily chef's dessert choice
1100 mkd.
We offer you a bit of the international cuisine for your pleasure in 4 courses and a selection of 4 finniest wines:
Smoked salmon salad with ren and quail agg in sous vide
Rolled sea bass with gnocci and swiss chard cream sauce
Pork fillet Wellington with vegetables
Daily chef's dessert choice
1650 mkd.
Specially Selected recipies from the best of our Chef in 5 courses and a selection of 5 finniest wines:
Beef fillet carpaccio with cherry tomato, parmigano and sweet raspberry sauce
Schrimps in kadaif
Sea bass in blanket with green sauce
СPork fillet in boletus sauce and grilled vegetables
Daily chef's dessert choice
2250 mkd.
Premium taste cuisine in 7 courses and a selection of 7 finniest wines of Tikves Winery:
Sea bass/sea bream fillet carpaccio
Roasted octopus in pelati sauce and rosemary
Salmon file in citrus sauce
Celeriac cream soup
Beef medalions in red wine sauce
Sous vide lamb in sauce
Daily chef's dessert choice
2950 mkd.
Salads
Most traditional salad in Macedonia is always prepared with the freshest ingredient, tomatoes, cucumbers, onion, and always with roasted green peppers, with white traditional sheep cheese and olives, seasoned with extra virgin olive oil and parsley.
130 mkd.
Tikves salad is the best combination of tasteful Macedonian vegetables, fine cheeses and modern cuisine approach at our restaurant. Green salad mix, cherry tomatoes, quinoa, parmigiano, champions mushrooms, dressing of extra virgin olive oil, lemon zest, honey and mustard.
190 mkd.
Creamy salad prepared by our chci with specialdressni g rrom honey. sour cream. mustard and extra virgn olive oil. rresh green salads mix. cherry tomato. walnuts. chci kpeas. raisins. roosted bacon.
200 mkd.
Always fresh from the near by Aegean sea we offer you the taste of salad 0f fresh leaves of lettuce and rocket, cherry tomato, fresh cucumber, sweet&sour sauce, parmigiano and fried shrimps.
350 mkd.
Cold starters
A plate of the best selection of traditional Macedonian cheeses in combination with some international. 250gr.
300 mkd.
The plate filled with pork prosciutto and smoked beef fillet. 150 gr.
500 mkd.
НA combination of the best cheeses and prosciutto. 150gr of cheeses and 100gr of prosciutto.
600 mkd.
Hot starters
Wrapped schrimps in traditional oriental dried pasta kadaif and fried in olive oil, sesoned with cucumbers and parsley.
250 mkd.
A delicate taste of several cheeses mixed in dresssing sauce covering the soft gnocchies.
300 mkd.
Famous french cuisine taste of soft and creamy taste of foie gras.
350 mkd.
Fish
The most traditional fish for the region, carp fish fillet from the nearby Tikvesh lake, seasoned with traditional spices, garlic. 200gr.
250 mkd.
Fresh salmon fillet marinated in special sauce of our chef and some side dish vegetables. 200 gr.
500 mkd.
A delicious taste of avocado ragu with sea bass/ gilt-head bream fillet. 200gr.
450 mkd.
Main course
Juicy pork/beef fillet in sous-vide seasoned with chestnut cream and champions mushroom, rolled in bacon and wrapped in French pastry. 200gr.
390/800 mkd
Delicate pork fillet with savory sweet prunes and honey sauce. 200gr.
390 mkd.
Delicious black taste on the beef fillet as a special recipe of the chef. 200gr.
800 mkd.
Desserts
Each day our chef is preparing some special dessert by his best experience. Please ask the personnel for the daily dessert.
150 mkd.
Creamy sweet and sour taste of cherries and vanilla
150 mkd.
Vanilla ice cream.
50 mkd.
Additional
Bread made in the restaurant served with specially spiced butter.
40 mkd.
Macedonian specialty made by the traditional recipe at the restaurant. 100gr.
100 mkd.
Various roasted nuts. 100gr.
150 mkd.
Soft Drinks
Non sparkling water 1 lit.60.
60 mkd .
Non sparkling water 0.33lit.
50 mkd .
Sparkling water 1 lit.
60 mkd .
Sparkling water 0.25lit.
50 mkd .
Grape juice а Tikves Winery product 0.25 lit
60 mkd .
Schweppes biter lemon 0.25lit
60 mkd .
Coca-Cola 0.25 lit
60 mkd .
Coffee Espresso
50 mkd.
Coffee Macchiato, Cappuccino
50 mkd.
Tea
50 mkd.
Wine list
Bela Voda terroir
950 mkd.
Barovo terroir
950 mkd.
Alexandria Cuvée
400 mkd.
Temjanika Special Selection
350 mkd.
Muscat Otonel Special Selection
350 mkd.
Grenache Blanc Special Selection
350 mkd.
Sauvignon Blanc Special Selection
350 mkd.
R'kaciteli Special Selection
350 mkd.
Chardonnay Special Selection
350 mkd.
Chardonnay Oak Edition
380 mkd.
Alexandria
230 mkd.
Temjanika Classic
230 mkd.
Traminec Classic
230 mkd.
Траминец Класик
230 mkd.
Alexandria Cuvée
400 mkd.
Rose Classic
230 mkd.
Alexandria Rose
230 mkd.
Bela Voda terroir
950 mkd.
Barovo terroir
950 mkd.
Alexandria Cuvée
400 mkd.
Vranec - Special Selection
350 mkd.
Cabernet Sauvignon Special Selection
350 mkd.
Merlo - Special Selection
350 mkd.
Cabernet & Merlot Oak Edition
380 mkd.
T'ga za Jug
240 mkd.
Alexandria
230 mkd.
1 glass wine for degustation 50 ml.
230 mkd.
1 glass wine with lanch or diner 100 ml.
230 mkd.
Domoine Lepovo винарница
Grand Cuvee
2700 mkd.
Pinot Noir
1200 mkd.
Chardonna
1200 mkd.
You can also enjoy our wines in combination with specially prepared a-la-carte dishes. Whatever your choice, we are sure you will be amazed by the combinations of wine and food that our experienced enologists will guide you through.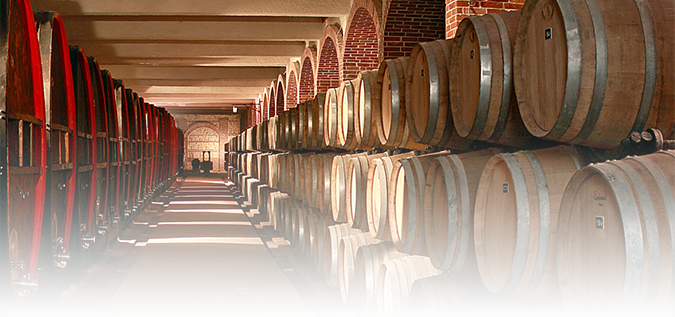 Tour of the winery and introduction to the process of making
Tour of the winery and introduction to the process of making Tikveš Winery is among the few wineries that offer a huge variety for the visitors who choose to explore it closely. The visit to the winery begins with a 30-minute walk for acquainting with the method of production and technology that Tikveš uses in the creation of its unique wines. The modern production equipment reflects the recent investments and vision of development of the winery, while each of the oak barrels in the wine cellar tells about the history, past harvests, challenges and successes that build the fascinating Tikveš story. Impressions of the visit are completed with tasting of the wines at the restaurant, located in the underground part of the winery, where the Tikveš team will guide you through the magical world of flavors of finest cuisine and wine, perfectly combined to round up this unique experience.
We organize
If you want your next event to be located in a unique setting and complemented with interesting content, as well as unique enogastronomic experience, consider the options we offer for the organization of seminars and trainings for groups up to 20 persons, as well as motivational events for employees, workshops and education on wine.
We will help make your next corporate event special in that guests will have the opportunity to enjoy the perfectly cooked food and appropriately selected wines.
We offer the possibility of making special label wines carrying the corporate logo or a design suitable for the occasion, which will be served during the event.
Tikveš Winery is also an ideal place for organizing smaller private events and family celebrations.